WELCOME TO THE GATE
Do your administrative process in one place : the Guichet d'Accueil des Talents Etrangers (GATE).
GATE'S SCHEDULE
Next opening :  the 28th of August of 2023 !
BOOKING AN APPOINTMENT
GATE's administrative agents are trained by our different partners' establishments. If one of our partners is missing, they will have the capacity to keep you informed and help you with your main administrative tasks. 
However, for some particular situations, you ask for an appointment with an expert of these establishments, by the form that will be online soon. 
GATE's services
Click on the logo to have more informations.
Reception, information and processing of your request :
For a first residence permit, or a renew (students and researchers),
For help in housing research,
For bank accounts, taxes,
For French courses and cultural visits.
Paris-Saclay University
Students and PhD students can et information about :
Student residence permit,
Accommodation research and food services,
Health and sport,
Material and financial help.
Institut Polytechnique of Paris

International public of the IP of Paris will get information about :
Students and researchers residence permit,
Housing and food services,
Health,
Student life on campus,
Education at IP of Paris.
Information and registration for health insurance
Help during the process,
Monitoring of your request and case file.
Information about your right to have access to :
Housing help,
Housing benefit,
Or any other allowance
and follow-up of your case file.
RATP's councillors will welcome you and help you with :
Line of RER B,
Mobility in Essone.
Information and accompanying on :
The digital offer (personal space, job research, student job),
Students services (jobs, forums, CV, cover letter, skills).
Offers of services of the CROUS :
Student accommodations
Grants,
University catering, sports, culture.
Working groups  «Integration and social link» *:
Come and meet other students or researchers around a coffee.
* by reservation.
SA's partners within the GATE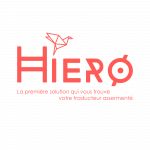 Sworn in translation services/ Information Workshop :
Platform that put students and researchers in contact with sworn translators,
Fast execution,
Special rates.
Focus on...
Residence permit : your itinerary simplified

Arrival in your establishment
Your arrival is taken care of by your establishment's point of contact, who will help you to create your case file and book an appointment with the Préfecture's services on the website GATE. If your point of contact is absent, this preparatory work will be done by the PISA (Point d'Information Science Accueil), directly on the platform.
Official check of your case file at the GATE
During this stage, your case file will be checked by the Préfecture's services. During this time, the social operators will guide you so you can finish other procedures that you need in order to live in France (residence permit, health insurance cover insurances…).
Issuing of residences permit and other obligatory licences
At this stage of the process and after the validation, all of the official documents will be issued to you.
If there is any delay, a receipt will be given to you while waiting for the official document.
Science Accueil's Information corner available on the platformUn point d'information Science Accueil présent sur la plateforme
Within the Gate, Science Accueil is here for you with its corner the PISA (Point d'Information Science Accueil), and offers to its members and to the scientists in our partners establishments, a whole range of original services designed to facilitate their integration in France: housing research, children schooling, discover of the French culture, French courses, cultural visits of outstanding places, concierge service and the participation of friendly events with others members of Science Accueil's community.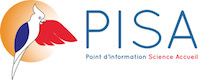 The Gate is multi-services platform managed by different establishments :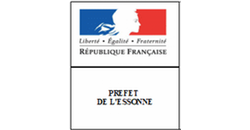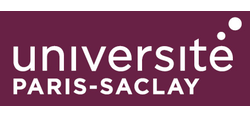 GATE's users are sharing their experience !
"I thank you for what you have done and what you will do for us, especially for those who will have issues. That was my case last year."  Jocelyn, janvier 2021
"Extremely welcoming and very professional! Thank you for your kindness and your help :)"
"Finally ! A reception worthy of the 21st century… Human, welcoming. Thank you !"
"I was welcomed with a bright smile, the team is amazing, friendly and very warm. I would like to add that they were one of the greatest administrative teams that I have met since the beginning of my stay in France. Thank you very much.". Crycia 🙂
"A big thank you for the reception and the kindness of the counselors".
"Very welcoming, attentive, this space help me with my administrative tasks that until now were scaring me. Thank you for your listening and your advice. I hope that such a place will keep existing in Essonne, particularly at Massy in order to help foreign students. Thanks for existing ! " Liliane 🙂 Décembre 2019