WELCOME TO THE GATE
Complete all of your administrative procedures in one place : the Guichet d'Accueil des Talents Etrangers.
THE GATE CALENDAR
Come back in summer 2023 for the reopening of the GATE !
Taking an appointment
You'll be able to make new appointments as soon as the GATE reopens in summer 2022. Thank you for your understanding.
The GATE agents are trained by different organisms, they are able to inform you and help you to fill the major procedures.
However, in particular cases, you may need to meet an expert from these organisms, for that you can fill the following form :
Appointment demands will be validated by the partner organism, you will receive a confirmation mail.
You can also register to workshops by filling this form.
Reception, information, and treatment of your demands :
for a first-time residence permit (students and researchers) ;
for the renewal of a residence permit.
Personalized bilingual information
Help filling out in French your official paperwork
Administrative advice
French courses and hobbies
Information on the rights you can benefit from :
Housing benefit
Family benefits
All other financial benefits
and the follow up of your file.
Information and enrollment for health insurance
Help with procedures
File follow-up
Complementary insurances.
Crous Services offers:
Student housing
Scholarships
University restaurants, sports, culture…
RATP advisers welcome you and inform you on:
The RER B line
Transportation in the Essonne region.
Information and support with:
Online offers (personal login, job search, student jobs…),
Student services (jobs, forums, resume, cover letter, skills…)
"Integration and social networking" workshops*:
Meet other students and researchers around a cup of coffee.
* by registration.
ZOOM ON...
Titre de séjour : votre parcours simplifié

Arrival in your institution
The referent person in your establishment will help you constitute your Prefecture file and take an appointment. In case you have no referent person, this work can be done by the PISA staff on the GATE platform.
Check up of your file on the GATE
At this stage, your file will be checked by the prefectoral staff. Taking advantage of this step, social actors will guide you to complete other necessary procedures for your new life in France (Residence permit, health coverage, insurances….)
Delivery of your residence card and other compulsory licences
After your file has been submitted, depending on the step you are, you should be delivered a "recepisse" (a proof of first application), or your residence permit.
A SCIENCE ACCUEIL INFORMATION POINT PRESENT ON THE PLATFORM
Inside the GATE, Science Accueil offers you services on its dedicated front desk, the PISA (Point d'Information Science Accueil). Its registered members and the scientists from the member establishments can get help about French procedures for settlement: accommodation-hunting, school registration for kids, discovery of French culture, French learning, concierge services, participation to friendly events with the Science Accueil community members.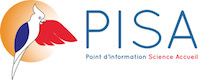 THE GATE, A MULTISERVICES PLATEFORM MANAGED BY THREE ACTORS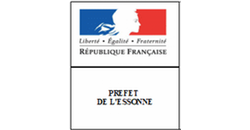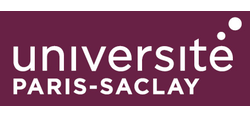 visiteurs share their opinions with us!
"Thank you for you what you have done and what you will do for us, especially those who are in difficulty. This was my case last year" Jocelyn, January 2021
"A very welcoming and very professional place! Thank you for your kindness and help :)"
"At last!! a 21st century welcome… human, welcoming. Thank you"
"I was welcomed with a big smile, the team is great, friendly and very welcoming. I would like to say that it is one of the most formidable administrative teams I have come across since my stay in France. Thank you so much". Crycia 🙂
"A big thank you for the hospitality and the kindness of all the agents".
"A very welcoming and receptive place, this space has encouraged me in my administrative procedures which until now had frightened me a lot. Thank you for your listening and your advice. I hope that it will be/will always be such a space in Essonne, especially in Massy to guide foreign students.
Thank you for existing". Liliane 🙂 December 2019