L'assurance maladie (health insurance)
The Assurance Maladie puts its skills to work with numerous projects to secure the health of over million insured people. For over 70 years, the Assurance Maladie has played a major role in national solidarity.
The key to the health system's sustainability is a joint responsability and needs srong involvement from each player.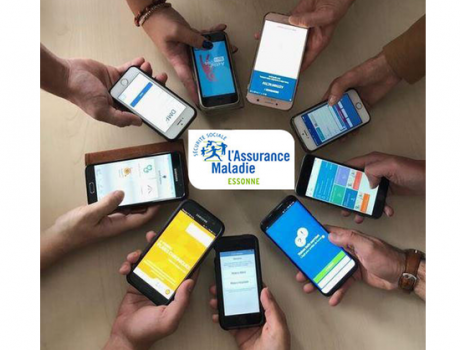 In this health system, the Assurance Maladie has three tasks at hand :
ensure universal access to rights and allow access to healthcare,
preserve everyone's personal health with ssupport,
better the system's efficiency.
The Assurance Maladie wants to offer the best quality of service with all of these tasks. In order to do this, it relies on a proximity network and the commitment of 85 000 contributors that operate day by day, at a departmental, regional or national scale.
The "Caisse Primaire d'Assurance Maladie de l'Essonne" cares for over one million Essonne residents. It carries out its public service tasks withpeople who are insured, health professionnals and employers of the department.  Close to 1100 officers deploy their expertise to help the public, and live up to the strong values of the Assurance Maladie: universality, solidarity, responsability and innovation.
Which procedures are for you ?
You are a student
If you are a student in France, you must go through simple procedures to anticipate your health-care costs coverage.
How to have health-care costs reimbursed?
On the website www.ameli.fr, you can create an online login that will allow you to complete your procedures, keep up with your reimbursements, download your certificates…. »
Supplemental Health insurance
In some cases and based on your income, you can benefit from a "Couverture Maladie Universelle" (which reimburses 100% of your medical costs) or of an "Aide à la Complémentaire Santé".
In order to have more information, you can check out the website ameli.fr, visit us in person at the GATE, or (if you are encountering any difficulties) make an appointment with a CPAM at the GATE .