You are the owner
Renting to a "scientist" is an opportunity to create inter-generational and intercultural links while contributing to the attractiveness of our region by welcoming international talent.
Who are the tenants of Science Accueil?
General terms and conditions
According to the legislation, the lease cannot exceed 12 months, but it is renewable by tacit agreement.
The notice period for the tenant's departure will be one month, in accordance with custom.
Systematically check that your tenant has a multi-risk home insurance policy (for the rental of an independent dwelling) or a civil liability insurance policy (for the rental of a room). Ask them to present you with a certificate upon arrival.
If your tenant doesn't know who to contact, don't hesitate to direct him/her to our services, we have specially negotiated agreements with insurers for foreign researchers. We can also help them to open a bank account and accompany them in all their administrative procedures.
Deposit: it is strongly recommended but it must be adapted to the duration of the stay
Reservation: this is a sum representing 10% to 30% maximum of the rent, which you ask the future tenant when he/she wishes to reserve your accommodation. If the payment is by check, it will not be cashed before the tenant's arrival. It can then be deducted from the first rent or returned in exchange for the rent and the security deposit.  Reservations are strongly recommended to avoid last minute cancellations.
Your involvement with Science Accueil
Notify us as soon as your accommodation is reserved
After 2 months without any news from you, the accommodation will no longer be offered.
Respect our charter of good practices.
How to offer your accommodation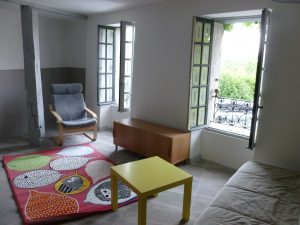 Beginning in September 2020, new services related to the Housing cluster will be available:
drafting of leases,
the check in inventory,
the check out inventory.
Nos offres
The drafting of the lease
"ENTRY PACKAGE":
-Check in inventory on arrival
-Handing over of the keys against home insurance, payment of the first rent, payment of the deposit
"EXIT PACKAGE":
-Check out inventory at the end of the rental period
-Taking back the keys
Each of these services is provided at an unbeatable price!
Introductory price: 50 euros 
To benefit from these provisions, please contact the Housing division: [email protected] or 01 70 26 41 40
upload the information with you