We offer several formula of French courses :
Semester courses : two series of sessions are organized during an academic year, one per semester.
"A la carte" courses : on demand.
Summer courses : semi-intensive courses during July and just before the university year beginning.
Semester courses location
Course Location:
Gif-sur-Yvette – Moulon, Science Accueil headquarters (accessible by bus 91.06, 91.10 from the RER B station of Massy – Palaiseau or by bus 9 from the RER B station le Guichet)
Bures-sur-Yvette, (Grande Maison) a few minutes walk from the RER B
Palaiseau (plateau),within the campus of the Ecole Polytechnique (accessible on foot from the RER B station "Lozère" or by bus)
Massy/Palaiseau, in the ECLA-Campus residence (accessible on foot from the Massy-Palaiseau RER B station)
Evry, at the University of Evry (near RER D), or at the Arpej residence (to be confirmed)
Versailles, Notre-Dame neighborhood house
All the venues have access for people with reduced mobility, except for the venue located in Versailles.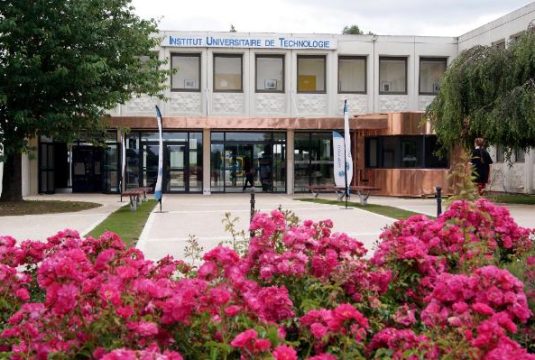 All the venues have access for people with reduced mobility, except for the venue located in Versailles.
Our French as a Foreign Language courses are proposed at different times according to the sites and levels at a rate of 2 x 2 hours per week for 15 weeks.  Each session has its own schedule of interruption or not during school vacations.
The start of each course is subject to the registration of 8 people. The planning is likely to be modified each semester
Schedule of the March-July 2023's semester: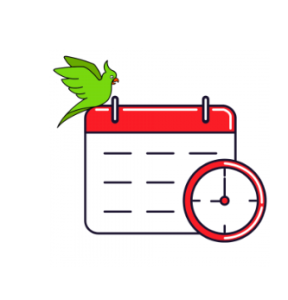 Next courses
October 2023 (and Summer French courses cf. below)

If you have any questions, please send us an email at : [email protected]
Semester courses fees
Regular courses
The price for a semester of 60 hours of classes (30 sessions of 2 hours) is 498 € (8.30 € per hour) with access to our "Apero-fle": Cinema (projection of a French film followed by a debate), Conversation and games (games of pleading, debates, fun games using French vocabulary), with a soft drink and aperitif that can be brought by participants.
Caution : any semester started is due in its entirety with some exceptions.
Some institutions cover the registration fees, ask your laboratory or doctoral school.
Payment by bank transfer (RIB on request), by check or online (1 or 3 times), by cash.
Private lessons (à la carte)
Larger courses on site (in an establishment) or individual courses, according to a la carte schedules: rates on request.
For à la carte courses, contact us
French as a Foreign Language (FFL) course - Summer
Make the most of Summer to improve your French : Science Accueil offers you French classes.
Summer course : 
From July, 10th to July, 27th (from Monday to Friday except Friday the 14th)
24-hour time over 3 weeks
bonus : an end of training party on the last day
From 6pm to 8pm
in person at Science Accueil Gif-sur-Yvette (plateau de Moulon)
Participation fees : €198
End of summer course : 
From the 28th of August to the 6th of September of 2023
From 6pm to 8pm each day from Monday to Thursday
16-hour course over 2 weeks
interactive on line courses
Only for beginners
Testimonials from participants in the 2021 July course:
«  It's helpful to meet people and practice the language »,
«  J'aime la façon de faire les leçons »,
« On parle beaucoup et c'est bon ».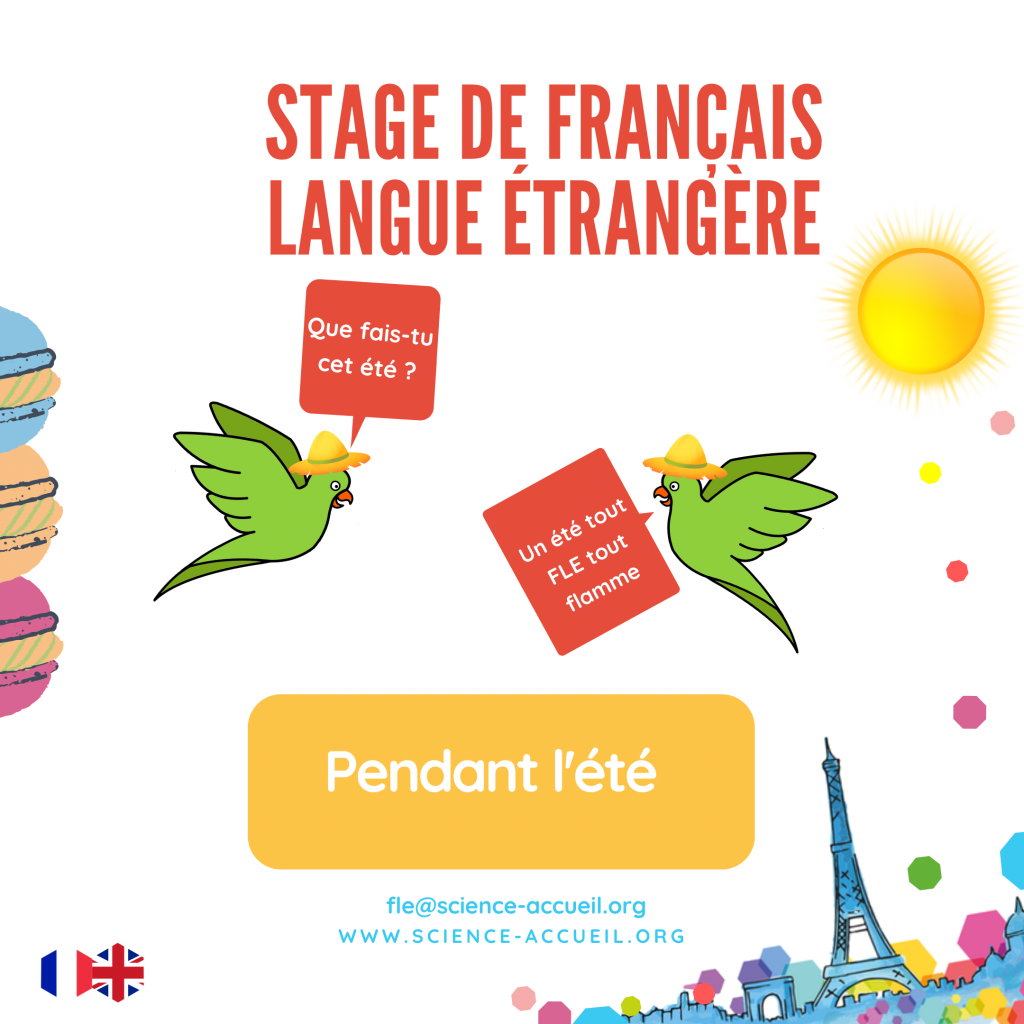 Internal regulations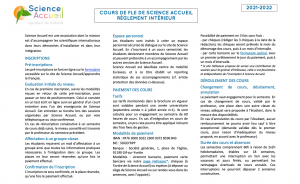 TESTS AND EXAMS
When you register, you will be asked to take a level assessment test, which does not lead to a diploma but allows us to form groups of homogeneous levels.
You can also practice a test en autonomie sur le site RFI.
To take FLE tests and exams (DELF, DALF, TCF), you can register at the exam centers listed on the website
France Education