Schedule and fees
Don't forget to register for the workshops
Do you want to improve your French? Complement your courses in a fun way? Join our workshops!
To register click here
See you soon!
French summer program
Take advantage of this summer to learn French:
Science Accueil is organizing a second session of French courses this summer for beginners.
On the program: two weeks of intensive courses online
Schedule of dates and fees to come!
Total duration: 16 hours of training
Feedback from the participants of the July French course:
«  It's helpful to meet people and practice the language »,
«  J'aime la façon de faire les leçons (I like the way the lessons are done)»,
« On parle beaucoup et c'est bon (We talk a lot and that's good) ».
Location of the classes
Two sessions are organized during the academic year, one per semester.
Location of the classes:
Gif-sur-Yvette Moulon, headquarters of Science Accueil (accessible by bus 91.06, 91.10 from the RER B station of Massy – Palaiseau or by bus 9 from the RER B station le Guichet)
Bures-sur-Yvette, (Grande Maison) a few minutes walk from the RER B
Palaiseau, at Ecole Polytechnique's campus (accessible after a walk from RER B station "Lozere" or by bus)
Massy/Palaiseau, in the ECLA-Campus residence (accessible on foot from the Massy-Palaiseau RER B station)
Evry

, in the

Evry University, close to the RER D or at Arpej residence close to Génopole (subject to confirmation).

Versailles

, Notre-Dame neighborhood house
All the locations have access for people with reduced mobility, except for the location in Versailles.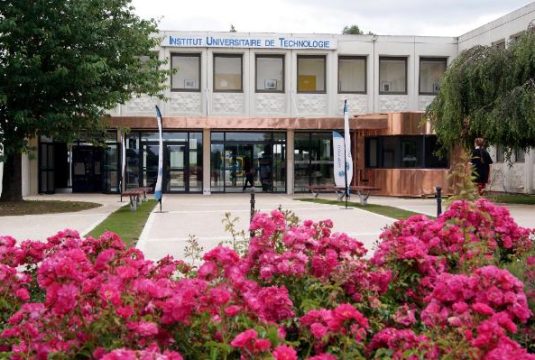 Course schedules for 2021-2022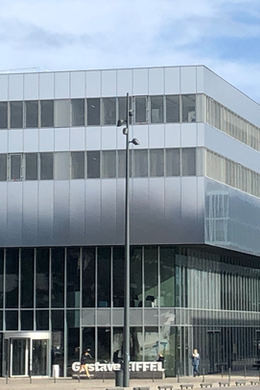 Class schedules are flexible according to the different locations and levels. There are 2 x 2 hours per week for 15 weeks. Every session has pre-determined dates according to school year and school holiday weeks.
According to the registrations and demands, some modifications may occur to the following planning.
Courses will start when 8 people have registered.
Schedules remain to be confirmed for this semester.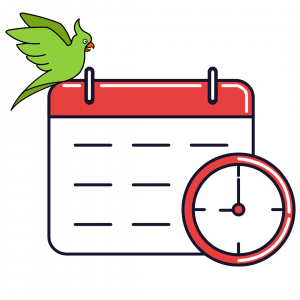 Next start session
The next semester will start on March 7, 2022
Registration is open
Placement tests will start on February 21, 2022
Rates
Regular courses
The rate of 60 hours is 480 € per session (8,00 € per hour) with an unlimited access to our workshops "Let's perfect our French" through : Cinema (screening of a French film followed by a debate),  Conversation (games of pleading, debates), Theater (practice French playing theater scenes).
The cost of the semester is entirely due and there are no refund (very few exceptions).
Some institutions cover the cost of registration. Get information from your laboratory or training school.
You can pay by bank transfer (please ask us if you need our bank account information), cash, or check. Easy payment is available with small checks dated the day of the registration, withdrawn each month.
We need at least 7 students in order opening a course at a location.
Private courses (À la carte)
Individual courses : 35 €/hour, with the possibility of organizing private courses for 2 to 3 people of the same level and sharing the fees.
Bigger on-site courses (in the institution) : charges on demand.
For À la carte courses, please contact us.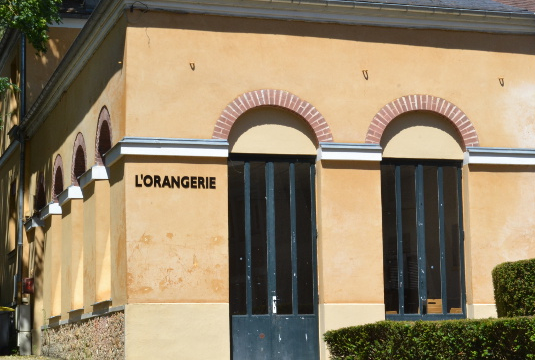 Registration
Our courses are open to all scientists in mobility (from students to researchers) and their family.
internal regulations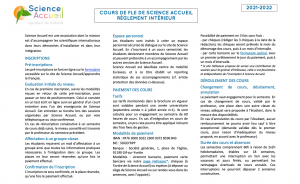 When you register, you will be asked to take a placement test, which does not lead to a diploma, but allows us to form groups of similar levels.