Here's an overview of the wide range of our activities through the year. We want to establish accurate programs addressed to a specific public so as to better meet your expectations.
French As A Foreign Language

Come to learn French in one of our different French as foreign language workshop open for you and adapt to every level. For more information go to our special page Learning French.
The Rent and Restore conference cycle is a series of 4 annual conferences which goal is to improve the rental of owners' accommodations.
These conferences generally take place between April and June and are held in Orsay or Gif-sur-Yvette.
During these conferences, Science Accueil offers experts in their fields to share their analyses with you and help you as best as possible to enhance your rental housing.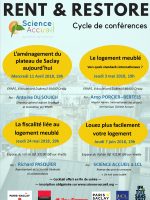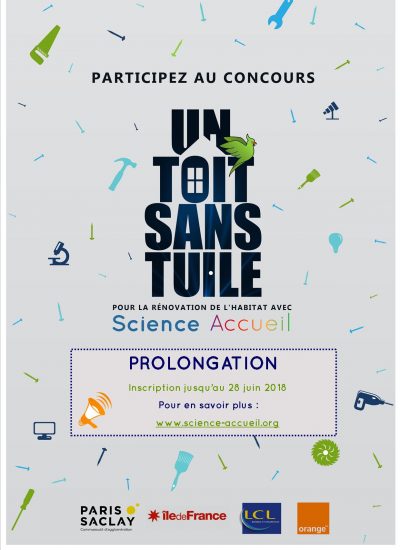 With the expansion of the Paris-Saclay plateau, the number of special residences is multiplying, meeting more and more international standards established by users.
In order to raise awareness among owners and enable them to remain "competitive" in this market, in the face of this evolution, Science Accueil offers, if necessary, to make improvements to your accommodations in 4 categories: Aesthetics, Energy renovation, Reduced mobility and solidarity, Connected housing.
Science Accueil aims to be your partner and organizes a contest in this respect, "Un toit sans tuile", with prizes for the winners. A banking partner, Le Crédit Lyonnais (LCL), and a commercial partner, Orange, have been mobilized by Science Accueil to help you in this process and reward you.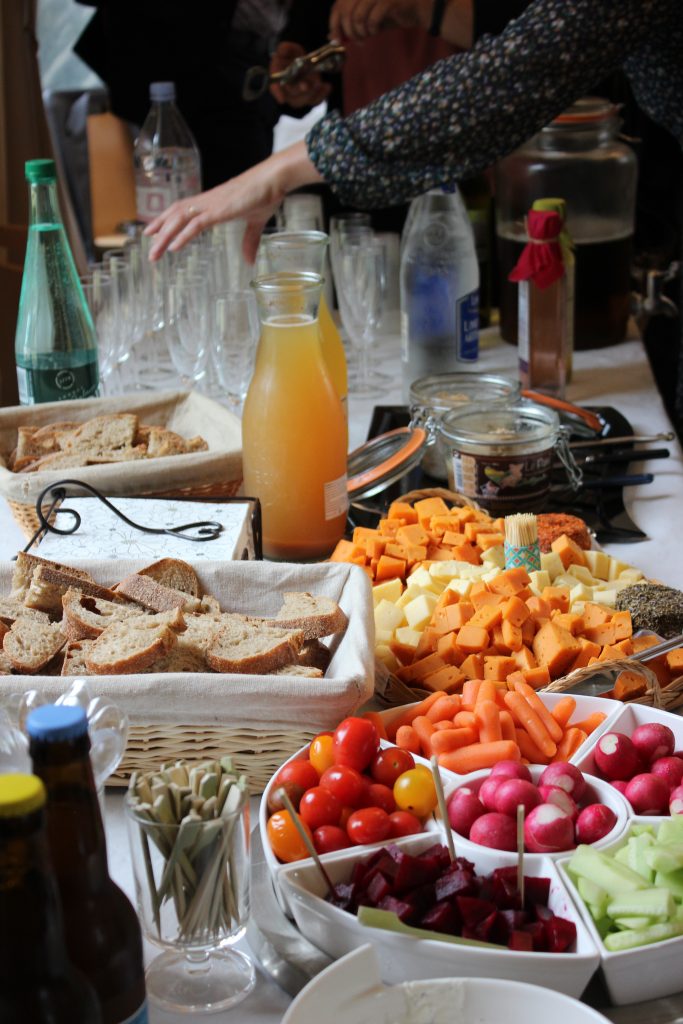 New program launched in autumn 2017 in order to help you discover French cooking in a family setting. The main idea is to chat with a French family. Enjoy the pleasure of a nice table and friendly discussions.
Several times a month, you will find on our website, the invitation of habitants to meet and share a meal with you.
Those meetings present a great opportunity for you to know more about French culture, gatronomy or simply to speak French.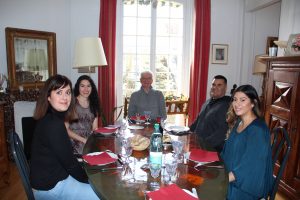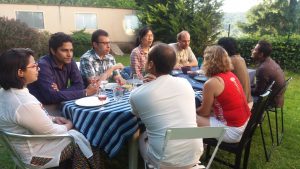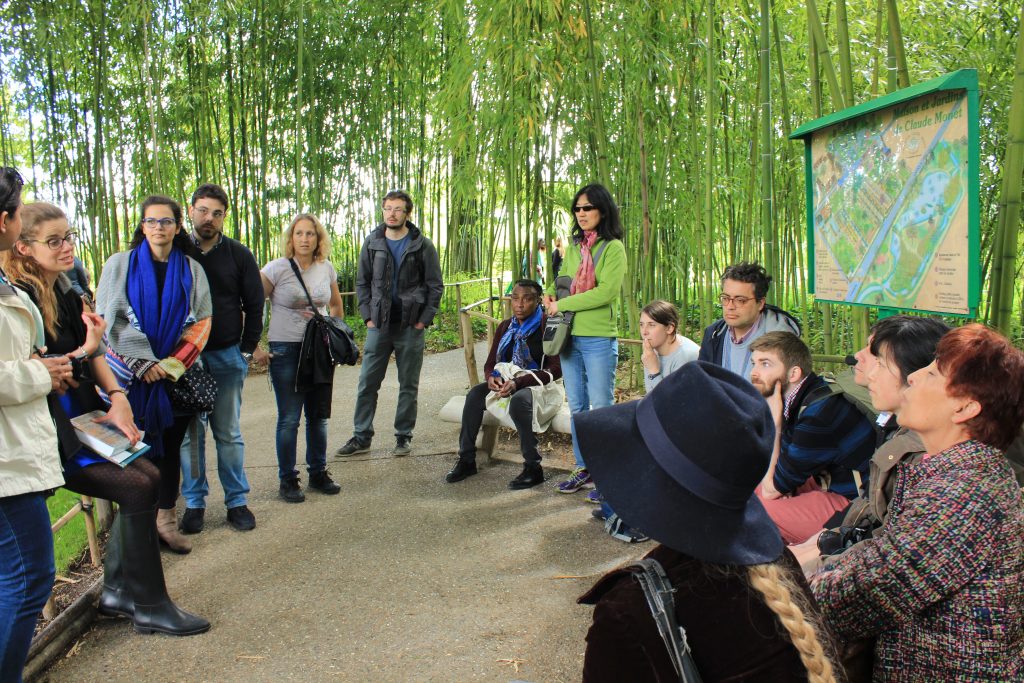 Visits and events
Do you want to visit the capital city?
To learn more about the History of France?
Then, sign up quickly to one of our many cultural and touristic visits. It is the opportunity to practice a new language, to take guided and organized tours, and to get to know other people.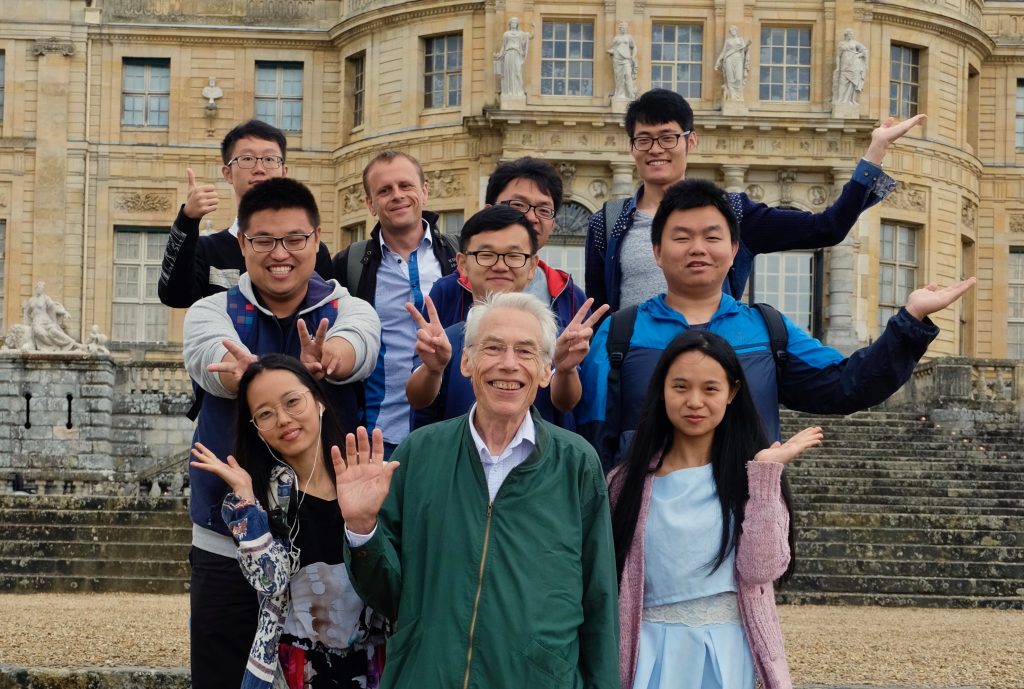 Science Accueil est engagée dans la préparation de l'accueil d'étudiants chinois de 2 écoles d'été: près de 30 étudiants, financés en partie par l'Ambassade de France en Chine, à l'Université d'Evry et Polytechnique, et 30 autres dans le cadre d'un master jumelé entre l'Université de Hust et l'Université d'Evry. Au programme de ces trois semaines: sensibilisation à la recherche française, assurée par les établissements scientifiques , découverte du patrimoine et de la civilisation française, visites culturelles à l'Etretat, Chambord, Paris… permettront à ces jeunes chinois d'apprécier notre pays et d'en devenir de bons ambassadeurs.
Science Accueil s'est donnée les moyens de les accueillir dans les meilleures conditions et soutient que ce programme représente un beau reflet de l'importance des jeunes chinois venant étudier en France.
Parmi les différentes prestations que vous propose Science Accueil en 2018, nous innovons en mettant à votre disposition un professionnel, coach compétent, qui, grâce à une écoute bienveillante, saura vous apporter conseils et suggestions appropriés à votre situation.
Ils s'agit d'un programme destiné aux étudiants et chercheurs étrangers qui peinent à trouver leurs marques en France, qui ont le mal du pays ou qui sont angoissés, ayant une image déformée de la France et de ses dangers.
Un permanence se tiendra un jeudi sur deux de 16h30 à 18h30 dans nos locaux à Orsay, à partir de la rentrée septembre 2018.
Des groupes de paroles et des conférences sur les questions de sécurité compléteront à l'avenir ce dispositif, en lien avec les forces de sécurité et la gendarmerie du quotidien. Nous réfléchissons également à faciliter, par l'intermédiaire de partenaires bancaires, l'obtention de prêts financiers pour aider les personnes en difficulté momentanée.
Pour plus de renseignement n'hésitez pas à nous contacter.