Castle life through the ages
Saturday, October 21tst, 2023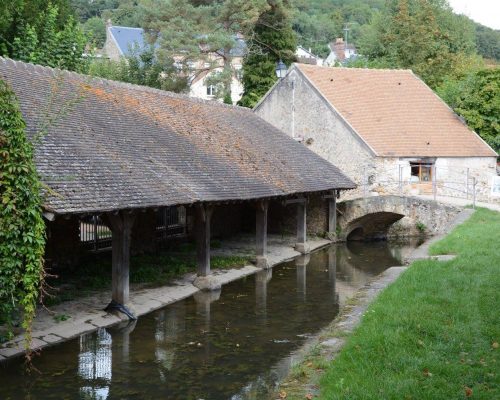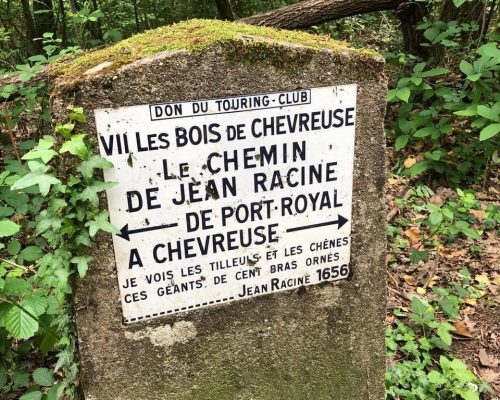 Let's go back to the Middle Ages, in the heart of the village of Chevreuse, at the Madeleine castle, an impregnable fortress where Jean Racine lived, which you will reach by the strength of your calves. It dominates the whole valley and one can imagine the knights pouring burning oil on their attackers.
The castle of Breteuil and its magnificent gardens, its decorations and its characters from Perrault's tales, including the famous Puss in Boots, will then be our longest stop in this domain admirably maintained by the Counts and Marquis of Breteuil whose family history is intertwined with French history.
A walk between history and nature, ideal in this period of return to classes when the end of summer is decorated with the first colors of autumn.
A day outside of time!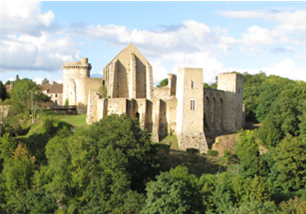 9:30 am Departure to Chevreuse, and walk along the ru d'Ecosse Bouton, discovery of the medieval town and life at that time. Climb in the footsteps of the writer Jean Racine to the Madeleine castle, overlooking the Chevreuse valley
12:00 pm – bus ride to the castle of Breteuil
12:30 pm – picnic (from your bag) in the magnificent park of the domain.
2:00 pm – visit of the Breteuil castle and dive into the history of this family which is linked with the great history of France, then free visit of the park
5:00 pm – return to the starting point