sharing our containment together
During this period of social distancing, To help you cope with the confinement phase and answer your questions, take advantage of this period to deepen your knowledge of France… the Science Accueil team offers you video conference workshops.
Free access with registration at [email protected].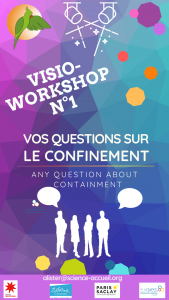 Ask us any question you have about the containment.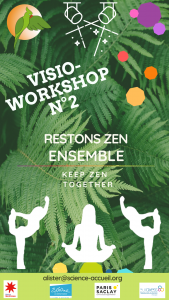 Relaxation strategies with a coach to prepare smoothly the life after the containment.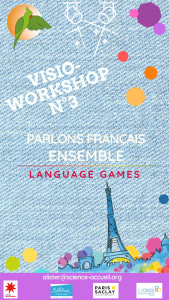 Talking together in French, role plays, introduction to the language…
Workshop organized
on demand
Last workshop
Wednesday May 6, 10:30 am
Last workshop :
Wednesday, May 6th, 4pm
Let's have a drink together…
Last workshop :
(in English)
Thursday, May 7th, 8pm

Each week, new dates are fixed. Update. Meeting time are relayed when possible on facebook & Instagram.
Tell us your interest (by registrating), you will receive the invitations to next workshop.