Les Guinguettes au bord de la Marne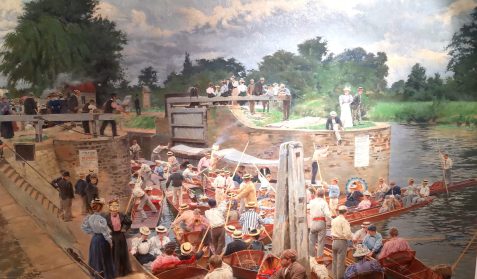 Come and relive the spirit of the late 19th to the first half of the 20th century when workers discovered leisure activities by the water, when Parisians in search of vacation built beautiful mansions, and when guinguettes (popular open-air dance halls) could be found by the hundreds along the Seine and Marne rivers.
Take a stroll that will make you dream from Nogent to Ile-de-beauté through the "Yvette Horner" promenade, and end up at Gégène, a charming guinguette created in 1918 that has preserved all its authenticity.
A typically French outing in the musette spirit.
PROGRAM - SATURDAY, JUNE 10, 2023
2pm: meeting point in Nogent-sur-Marne.
Crossing the Marne with the help of a ferryman.
Guided tour in English to discover the exceptional history, architecture, and heritage of the banks of the Marne and Ile-de-beauté.
Let's visit the Nogent-sur-Marne Museum together, freely exploring and reliving the vibrant atmosphere of the time when the banks of the Marne were a popular leisure destination through representative paintings and a short film by a renowned filmmaker.
Enjoy a snack and aperitif with a generous homemade strawberry tart and indulge in tasting the traditional fried small fish at Chez Gégène. This charming guinguette, one of the earliest and yet one of the last remaining, opened in 1918 and has managed to preserve its authenticity.
End of the tour around 6:30 pm.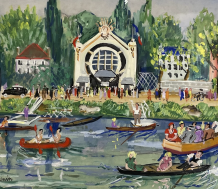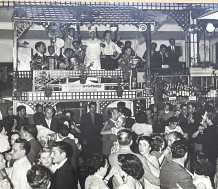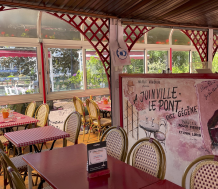 PRICES AND REGISTRATION PROCEDURES
Price: 29€ per person.
Registration procedures:
Payment must be made at the time of registration: once the payment is received, your registration will be confirmed.

Meeting point : Nogent-sur-Marne