French as a Foreign Language student area
Welcome to your French as a Foreign Language (FFL) student area.
FFL semester starts has been postponed to Monday, October 10
Considering the high number of applicants in the process of registering this week, the semester start has been postponed to Monday, October 10th.
All the information concerning the course organisation will be send during the next week to participants (level, place of course, name of your teacher).
We thank you for your understanding and we are still available for any further questions at : [email protected]
See you soon !
Practical information to access your course
Improve your French
Science Accueil propose to you:
Other resources and exams
Resource Center: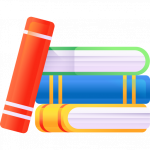 At Science Accueil very soon, if you wish, you can come and consult resources to help you practice:
Easy reading novels to borrow
Books for learning the French language
or use an open access computer (by appointment) to practice online (remember to bring your earphones for health reasons). You can also ask to meet with a teacher or facilitator to address specific difficulties.